Stay Tuned While We Prepare This Title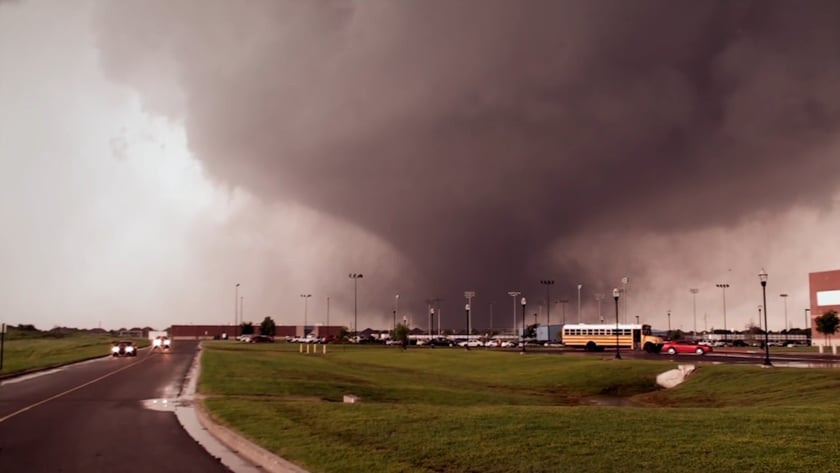 Thanks for your interest in watching Where Was God. This title is currently being updated. In the meantime, we would like to invite you to enjoy a brand new title - Mully.
Learn about an orphan who became one of the wealthiest men in his country to then give it all up to rescue children. You can learn more and get instant access by clicking the button below.
Discover the Answers To The Question You Have Been Asking
In this Free Documentary about Finding God in the Storms of Life
Find the answers to questions like…
Where is God in your pain? Or disappointment? Or loss?
Where is He when your worst fear becomes a reality?
When you can't bear the hurt? When everything comes apart?
When the destruction to your life, your heart, your hopes, reshape the direction of your life? Is He hiding? Does He have better things to do?
Worst still, does He just not care?
Discover the Powerful True Story. Find HOPE in the Storm.
Have you ever wondered if there is HOPE to be found in the midst of your storm?
Do you have a friend or family member who is facing a storm right now and you want to help them, but you don't know how? WHERE WAS GOD will provide HOPE and will be the catalyst for TRANSFORMATION in their life.
A documentary about the survivors of the Moore, Oklahoma tornado on May 20, 2013
Those doubts rushed in at 210 mph during a natural disaster that caused an estimated 1,200 people to lose their homes and a magnitude of devastation measured over eight times greater than the atomic bomb that leveled Hiroshima, and yet they overcame and found HOPE like never before.
Want to View This Powerful Film?
Sign up to get access to our limited time viewing of WHERE WAS GOD
At the time of the viewing, you will receive a personal link to watch the movie for FREE
Watch the movie, be inspired, and share it out with friends so they can enjoy it as well
As they viewed their community, now in tatters, and their neighbors, now grieving and in shock, what could they make of what happened?
The documentary takes you through the journey of the survivors as they put the pieces back together and find hope the answer to what they had been asking, "Where was God?"
This is a limited opportunity and we would love to help you on your journey.
This powerful film, honest exploration of faith, takes you through the journey from ashes to beauty. Can God still be present when all is lost? Can you trust Him after so much pain happens?
"Where Was God?" asks this question, not casually, but with a desperate need to understand. If you're going through a dark time, a heavy moment, or a trial that seems to have no end, you need hope and Where Was God will give that to you.
MEET THE PRODUCER AND YOUR HOST: Steven Earp
"We all experience storms of life in one way or another, at one time or another…"
Maybe you've experienced a loss that didn't make sense to you, such as a beloved family member who passed away too early. Maybe an illness struck you or someone close to you in a way that makes it difficult to move forward with your life. Perhaps you've encountered the ferocious winds of addiction, abuse, relational stress, disability and illness, financial storms that leave you scratching your head. Maybe you've even been in a natural disaster.
I pastor a church in Moore, Oklahoma. My wife and I met here and we've lived here our entire lives. By a strange combination of circumstances, opportunities, and God-ordained moments, we have found ourselves almost continually ministering to people at the most difficult times in their lives. Our ministry has intersected so frequently with families who are suffering, that these experiences have largely defined and shaped our identity in God's kingdom.
Our ministry has intersected so frequently with families who are suffering, that these experiences have largely defined and shaped our identity in God's kingdom.
Movie Endorsements
A clear, unscripted, Christ-honoring, heart-breaking, hope-building movie. It has been a very long time that a documentary kept me glued to the content and the impact of the message touched every part of me. Many will be brought into the Kingdom because of this powerful presentation of God's love in the midst of our darkest moments. Truly, marvelously done! Praise God!
Nick Garland, Pastor
First Baptist Broken Arrow, Oklahoma
Ten years from now, 'Where Was God?' will be remembered much more by those who see it than the latest Marvel comic movie.
Brian Hobbs
Baptist Messenger
Where was God? Answer: God was there!!! This film made this clear!!!
Michael Grubbs, Pastor
Pleasant Hill FWB
This film will help a lot of people that are going through rough times, see and understand more about God, their Heavenly Father.
Rick Duncan, Pastor
Yukon FWB Church
Powerful, moving, a message of HOPE.
Mike Wade, Exec Director
Oklahoma Free Will Baptists
This film is obviously very emotional and good. With the only message of hope.
Tom Drake, Pastor
Windwood FWB
The message of the film reminds us that restoration doesn't always answer the "why". But God is the "who"... who walks us through the pain and heals us enough to reach out to others and share hope. As we share hope with others, our healing continues.
Shirley A Combs
Powerful message of comfort and hope, spoken by those who experienced first hand deep suffering and tragedy.
Jim Combs
Real people, real struggles, really powerful!
Dustin Allen, Recruiter
Kingsview/Hillsdale
An outstanding Godly look at what was a horrible event. Uplifting. Very good work!!!
Bobby Thompson, Recruiter
Kingsview/Hillsdale
Inspiring to me in my own struggles and encouragement for others doing life.
Dennis Cariker, Pastor
Heartland FWB
Powerful, intense, raw emotion! I feel blessed to be at this screening!
Jerry Jones, Pastor
Anchor Church
I would encourage everyone to see this movie! It is awesome to see God throughout all of the tragedy! This movie will change you! Bring your family and friends, everyone needs to see this film!
Amy Holley, Children's ministry
Trinity Baptist Church of Yukon
Anyone who has experienced tragedy needs to see this film. You will experience the pain, but you will also experience the healing that comes through Jesus Christ. It is truly transformational!
Lane Taylor, Middle School Pastor
Trinity Baptist Church of Yukon
Outstanding film chronicling God's present and provision amidst life's storms.
Mark Robinson, Exec Pastor
Wildwood Community Church
This is a powerful piece that dives deep into the pain and hurt that can come in this world, but gives a glimpse of the hope that can grow up through new relationships and being attentive to how God is orchestrating every single detail in every event of our lives. Great work!
JT Harrison